it might not be easy
B
u
t
I
t
W
i
l
l
B
e
W
o
r
t
h
I
t
.
about us.
We are TECH, a digital powerhouse! Our journey began in 2010, together with the rising of smart phones and social media, both providing a platform for innovation and digital work. Over our first years of activity, we focused on digital marketing for leading brands in Israel, as well as international campaigns for Coca-Cola, Lidl, Mastercard and more.From 2016 onwards, the company began focussing on the realms of digital transformation, aiming to innovate and deliver a great customer experience for the healthcare industry, global corporations, and start-ups. In 2021 we changed our name from Tech.marketing to TECH, as the technology became the great digital enabler of our time.
Our main vision is to light all corners of the digital space.
Learn about working in our company
Working at TECH
Our DNA, which combines critical thinking, technological depth and sensitive working environment;
allows our employees to expand their knowledge of the digital world, acquire a broad technological language and discover their strengths to make a successful career!
Working at TECH exposed me in a profound way to the technological world and strengthened my project management skills.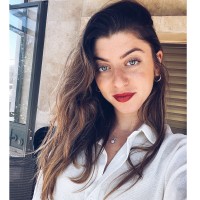 Chen Amram
Digital Project Manager
The training, trust and guidance I received at TECH allowed me to gain diverse knowledge and lead projects from A to Z.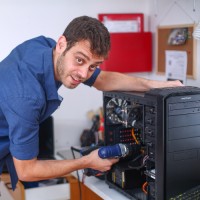 Ori Alhadef
Full Stack Developer
TECH opened a door for me to the digital design world and gave me the tools to characterize and design diverse websites and systems.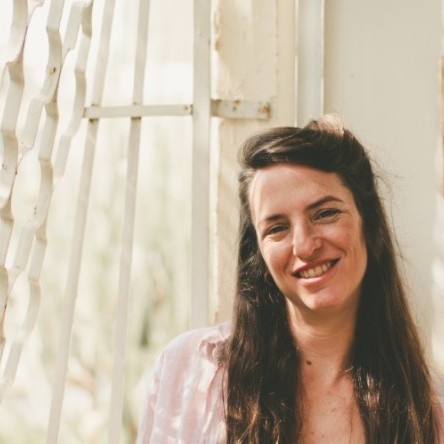 ---
Open Positions
Development and Technology
Full Stack Developer
Bnei Brak
Full Stack Microsoft environment developer (70% Backend, 30% Frontend). Position's main focus is development new services, integrations & procedures on the core systems using diverse technologies. Combining writing code from scratch together with analyzing existing code, understanding it in depth and making corrections if necessary. In addition to this, the position requires analyzing requests, faults and user requirements, making changes in various systems as needed.
Requirements:
Proven experience of at least 2 years in Full Stack development in a Microsoft environment
Experience in C#, .Net Core, Sql, .Net asp, AngularJS
Writing readable, high-quality and functional code
Ability to produce solutions in a creative and independent way
Team player, responsible, pleasant, patient and flexible, ability to deal with multiple tasks and distractions, order and organization skills
Advantages:
Experience in code review
Experience with TFS
Knowledge of windows application
Knowledge in Docker, Containers
Managerial potential
Design
As a UI/UX Designer you will design end-to-end user experiences and optimizations – from early prototypes to final implementation. You will also contribute to the development of our product style guidelines and design system. The position requires motivation and open mind and has multiple growth opportunities.
Responsibilities:
Creating user-centered designs by understanding business requirements, and user feedback
Creating user flows, wireframes and pixel-perfect designs
Plan and implement new designs
Requirements:
2+ years of experience
Experience in working with design systems, creating user flows and prototypes
Experience in collaborating closely with R&D
You are proficient in Figma and Adobe Creative Suite (Illustrator, InDesign and Photoshop)
Up to date with the latest UI trends, techniques, and technology
You pay strong attention to details
You are good at hearing and implementing feedback
Positive attitude and great social skills
Digital
Opportunity for a starting position in the high-tech industry! We are looking for a junior webmaster to join our team. The position includes responsibility for managing small budget websites, including communication with customers and technical team, content management and hosting services promotion.
Responsibilities:
Creating user-centered designs by understanding business requirements, and user feedback
Low budget website management
Content management (Using Drupal, WordPress and Umberco system)
Providing service and response to the company's customers
Responsibility for the company's storage services
Monitoring and control to ensure the integrity of the sites company's products
Requirements:
Good social skills and experience in providing services
Technical orientation and adaptivity
Good organization and time management skills
Advantage - Experience with Drupal, WordPress or Umberco systems
Good English level